Fraud Defense Attorney in Orange County
In California, fraud is often considered a "white collar crime," meaning it occurs most frequently among people engaged in businesses. But the fact is, there are actually multiple types of fraud, and being charged with fraud can result in serious penalties that can have far-reaching affects in your life.
Defending against a fraud charge because often, fraud charges depend on evidence that's at least partially subjective. Having an experienced Orange County fraud attorney who understands these "weak spots" and other issues surrounding a charge of fraud is critical to establishing a strong case that can help you succeed in court and which may even result in having your charges dropped prior to a trial. As a defense attorney in the nation's biggest medical insurance fraud cases in 2013, Ms. Cini's tireless efforts and legal skills resulted in "not guilty" verdicts in more than half of the 17 charges leveled against her client, marking a significant reduction in potential penalties.
WHAT IS FRAUD?
In California, the law considers fraud to have occurred anytime you commit an act that provides you with an unfair benefit or causes unfair harm to someone else. The Penal Code recognizes several types of fraud, including:
Insurance fraud, including all types of insurance, including Medi-Cal, worker's compensation and welfare, as well as personal insurance like auto and healthcare
Real estate fraud, including deed forgery, rent skimming, foreclosure fraud and fraudulent lending schemes
Forgery and identity theft, which includes Internet fraud, counterfeiting an ID, falsely impersonating another person and possessing a fraudulent public seal
Financial fraud, including check, securities and credit card fraud
Fraud involving the elderly, which covers nursing home fraud as well as fraud against senior citizens
PENALTIES OF A FRAUD CONVICTION
Fraud charges are associated with serious penalties, including significant fines and potentially lengthy prison terms. Depending on the type and extent of the act, a fraud charge can be considered a misdemeanor or a felony. Some types of fraud are considered "automatic felonies," and may even include federal charges in addition to the charges filed at the state level.
In addition, a fraud charge is considered an act of moral turpitude. Under California law, a crime involving moral turpitude, or CMT, can have serious consequences, including:
loss of a professional license
impeachment of your credibility as a witness in court
deportation if you are not a U.S. citizen
WHY YOU NEED AN EXPERIENCED ORANGE COUNTY FRAUD ATTORNEY
Fraud is a very serious crime, and that means if you're charged with fraud, you could be facing severe penalties. Every case of fraud is unique, and that means each case requires a unique approach for the most successful outcome. Maltaise Cini has extensive experience as an Newport Beach fraud lawyer, providing aggressive, skilled legal representation to men and women in Orange County who have been charged with fraud.
Ms. Cini offers her clients more than two decades of experience successfully defending clients in the California court system, and she handles each case with the individual attention and time necessary to ensure the best possible defense. If you or a loved one is facing a fraud charge, you need to start working with an experienced Orange County fraud attorney as soon as possible. Call the Law Offices of Maltaise Cini today at 949-660-1389 to schedule a free consultation and learn how she can help you protect your rights.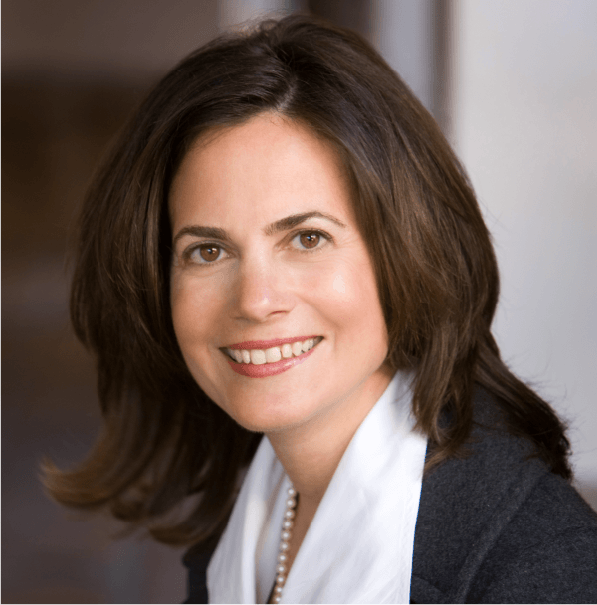 Maltaise Cini has been defending clients against criminal charges for more than 20 years. As a former public defender, Ms. Cini understands the intricacies of the law and the significant hurdles her clients often face when defending themselves, and she also knows there is no definitive path toward the best possible defense. She works tirelessly for her clients, providing counsel and representation that benefit from her years as a public defender and successful Orange County criminal defense lawyer. Her skills and dedication have earned her multiple awards, including OC Metro's "Top Criminal Attorney" in 2013 and 2014, the National Trial Lawyers Association "Top 100 Trial Attorneys" award in 2014 and 2015, and the Avvo Client Choice Award in 2015 and 2019.
Orange County Criminal Attorney Serving Clients In:
City of Aliso Viejo
,
City of Anaheim
,
City of Brea
,
City of Buena Park
,
City of Costa Mesa
,
City of Cypress
,
City of Dana Point
,
City of Fountain Valley, 
City of Fullerton
,
City of Garden Grove
,
City of Huntington Beach
,
City of Irvine
,
City of La Habra
,
City of La Palma
,
City of Laguna Beach
,
City of Laguna Hills
,
City of Laguna Niguel
,
City of Laguna Woods
,
City of Lake Forest
,
City of Los Alamitos
,
City of Mission Viejo
,
City of Newport Beach
,
City of Orange
,
City of Placentia
,
City of Rancho Santa Margarita
,
City of San Clemente
,
City of San Juan Capistrano
,
City of Santa Ana
,
City of Seal Beach
,
City of Stanton , 
City of Tustin
,
City of Villa Park
,
City of Westminster
,
City of Yorba Linda
Disclaimer:
The legal information presented at this site should not be construed to be formal legal advice, nor the formation of an attorney-client relationship. Any results set forth here were dependent on the facts of that case and the results will differ from case to case.
© 2020 Maltaise Cini. | All Rights Reserved | Web Design & Developed by Techzo